PRA (Parklands Residents' Association) was founded in 1991 as a non-profit making and inclusive organisation to represent our local area.
PRA covers the area south of St Paul's Road which is bounded by Parklands Road/ Hawthorn Close on the east, Centurion Way, Newlands Lane and Salthill Lane on the west, and Westgate on the South. Anyone living in this area can join PRA for a small subscription fee; residents of outlying areas can become "friends" at the discretion of the Committee.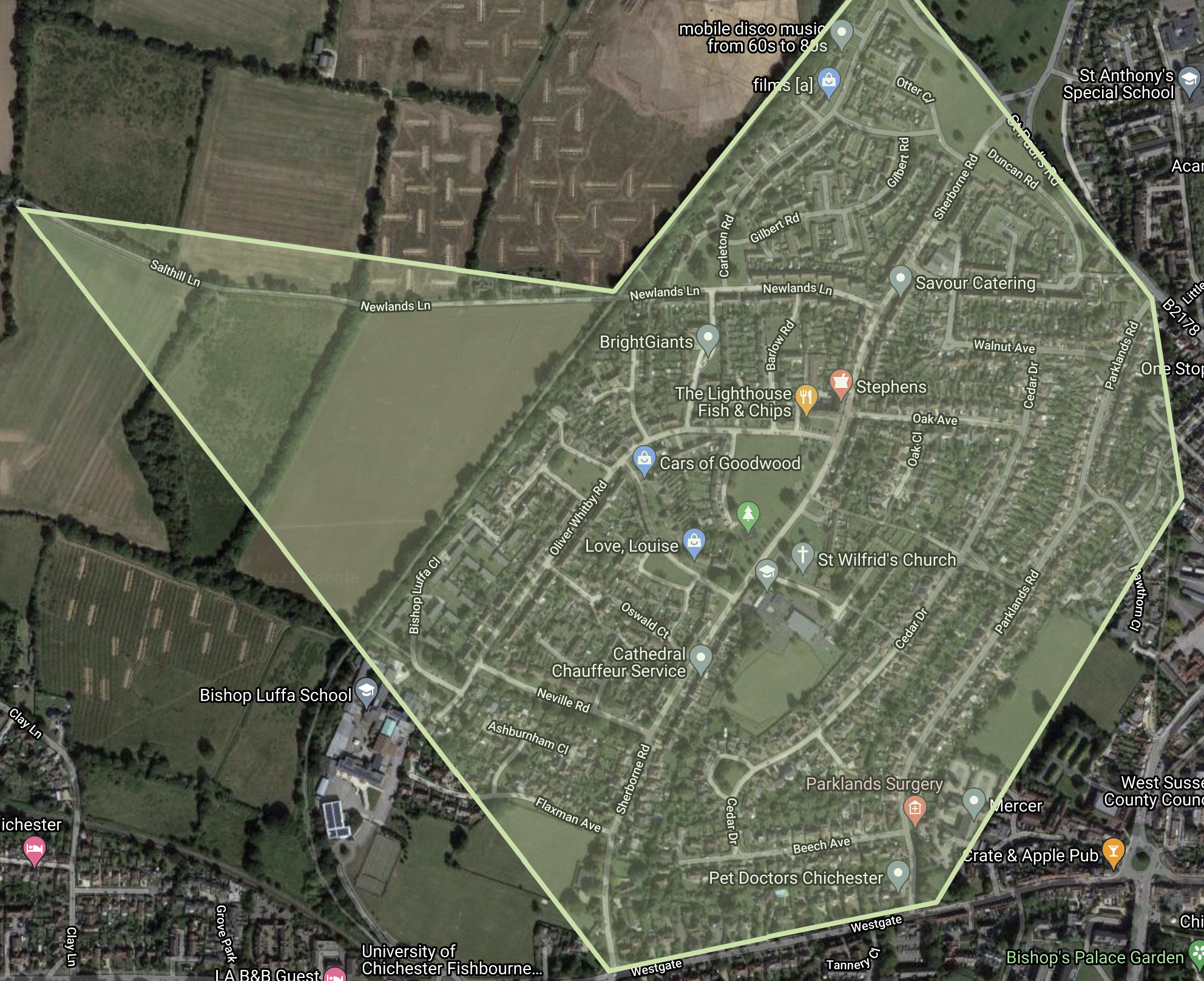 PRA was set up with three aims:
To encourage community spirit and good neighbourliness in Parklands
To maintain and improve the envirionment and amenities of Parklands
To promote the interests of Parklands Residents
Membership is by subscription and is open to any household in the Parklands area; "friends" living nearby are also accepted at the discretion of the Committee.